With 2018 well and truly underway, and technology rapidly evolving day by day, it's time to assess what the digital marketing landscape is set to look like in the coming year. So, forget those pesky resolutions; make streamlining your online marketing strategy the objective you stick to this year.
ChatBots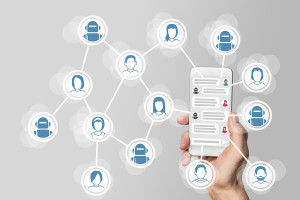 The days of speaking to a customer service rep over the phone are becoming far and few between. As artificial intelligence continues to flourish, the temptation to switch to chatbots is overwhelming. Consider the time and money that can be saved not having to hire and train hundreds of employees, not to mention chatbots work round the clock and don't require sick leave!
Big Data
You have probably used, or at least heard of the term, 'Big Data'. Well, this year big data is set to get even bigger. Originally confined to larger organisations, 2018 should see more and more smaller and mid-size brands gaining access to these valuable customer data points, vital for sustaining a competitive edge – go big or go home.
Twitter's Decline
At the end of 2017, we saw 2.46 billion users active on social media. By 2021, this is predicted to have increased to a whopping 2.77 billion users. Yet, whilst overall users are increasing, Twitter is struggling to keep up, seeing no growth to their user base in the past year. Why? Some may argue it has lost its charm with the new lengthier character limit. Others may argue it's the limited ad platform.
Home Assistants
Amazon's Alexa and Google Home have changed the way people are interacting with the online world. This new form of communication is no longer visual. Advertising goes where the eyes go, but if there are no eyes, how will advertisers be seen by their consumers?
Additionally, smart speaker devices get their information in a world without search engine result pages (SERPs), impacting the way search engine optimisation (SEO) is performed.
Influencer Marketing Continues
'Influencer' was a continuous buzzword throughout 2017, with influencer marketing being an integral part of a brand's marketing strategy. This year the trend is set to continue. The saturation of users and content has meant that brands will look to use accounts that have already built a strong follower base. Moreover, the rise of ad blockers and the decline of traditional media consumption will keep influencer marketing as a key route into a consumer's awareness.