For me, there is something undeniably addictive about Instagram. Whether it's the instant gratification of a like, the ability to filter your images to make everything seem a little bit prettier, or the prospect of aimlessly scrolling for hours through memes and pictures of beaches and burgers – I'm not sure.
One thing is for sure though: I'm not alone. Instagram is a platform that boasts a whopping 600 million users, so as a digital marketing agency, we think it's a vital component to include in your social media marketing strategy. Read on for some key insights on how to use this platform to your business' advantage: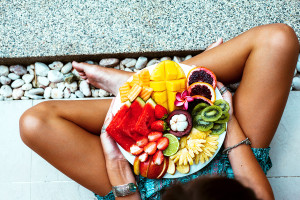 Visuals
Instagram is all about the visuals. It is the perfect platform for businesses to showcase their products. Fashion, food, property, travel, fitness and lifestyle brands particularly thrive from using this platform. People buy into the story your profile tells; by using high quality aesthetic images you can create a brand that people are inspired by and trust.
Paid Advertising
In March 2017, over 120 million Instagram users visited a website, got directions, called, emailed or messaged to learn more about a business after seeing an Instagram Ad. We'd say that's a pretty big number! Paid advertising on Instagram is set up through Facebook Ad Manager; all that is needed is to select an option to run the adverts on Instagram too. Read more about it in our previous blog.
Influencer Marketing
The use of influencer marketing is most prevalent on Instagram. Due to the 'story-telling' and visual nature of the platform it tends to be the platform that attracts the most followers and engagement for influencers. For brands looking to use influencers as part of their digital marketing strategy, we would highly recommend ensuring the influencer's engagement rate suitably reflects there following, an average of at very least 1.5% is recommended, although we tend to work with influencers with a higher engagement rate.