we do...
digital strategies
go-to-market
creative campaigns
seo & content
ppc & shopping
social
email marketing
branding
web design
data & analytics
our journey...
LevyColes was forged in friendship 6 years ago, when Oli and Levy decided to create a different type of Digital agency. An agency based on results, value, hard work and honesty. Driven by a desire to deliver the very best for our clients be it footfall, customers, lead gen or enquiry. From conception LevyColes has strived to deliver the very best for our clients.

Today LevyColes has grown to a team of multi-discipline, multi-specialism, delivering expert digital marketing, creative, branding, web design and build. We have a team that spans across four continents and we have grown to service some of the biggest brands out there. But we have haven't forgotten our humble routes and keep grounded in what really matters…delivering great results for the clients that trust us.

brands we've grown...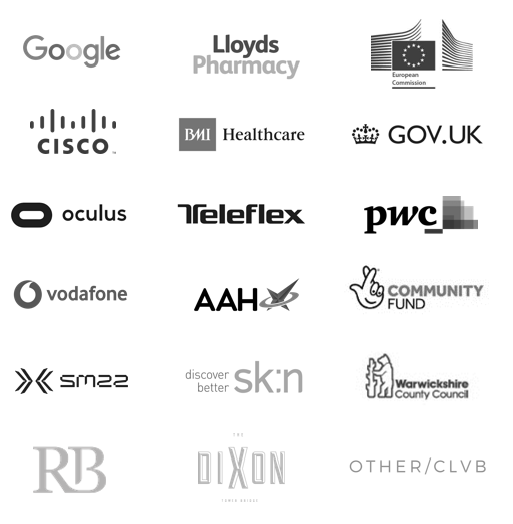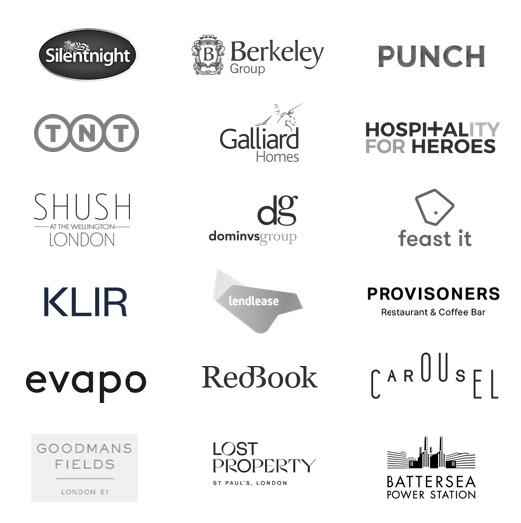 seo & content
"A really fresh approach to our digital marketing, with close cost management and improved ROI."

Clare Glassborow – Head of Digital

Digital marketing services for this leading online pharmacy
Google UK No.1 for "Viagra"
despite stiff competition
180k visits
£10.4m revenue
digital strategy
"We have partnered with LevyColes over the last 12 months to establish Goodman's Fields as the leading restaurant, bar and entrainment area in Aldgate East. They have helped us achieve this by growing awareness across SEO, Content, Social Organic and Paid Channels and Google PPC Ads and achieved a 407% increase in monthly traffic to our destination website."

Paul O'Boyle – Senior Asset Manager Commercial

Online customer and footfall driving and tenants' strategy via Digital Marketing and Web Development for one of their development destinations.
Over first 9 months
+11.3k people
minimum tracked site visitors to footfall
2.7m ads seen
130k content views
promoting the destination and stores
web design & brand
"Excellent new brand development work by  the LevyColes Team."
Sanjay Murthy – Head of Amplify

Branding, Web Design and Build for this exciting Sports and Media Metaverse and Web3 Agency
brand refresh
new brand identity, positioning and targeting
multiple outputs
Webflow website, collateral, marketing assets
visit SM22 here...
web & design
We've designed and developed dozens of websites, software and apps. We'd love to take you through a few over a call.
"I couldn't recommend LevyColes more highly. They were quick to understand  us and we're delighted with the outcome of our website.."
Tom Adams – CEO Redbook
redbook
ritchies of rothesay
mount stuart
british game alliance
otherclub
lasswho
welba
klir
windō
sommerville gardens
pennard developments
shush
optics pr
pareful
revamp
artistry
oatlands village
sm22
fashion ecommerce
"We have worked with LevyColes for several years to provide expert strategy and delivery, they have helped us grow our ecommerce business and are now taking us to the next phase of our development."

Kristy Wolf – Owner

Digital Marketing, Branding, Web Design and Build for this re-ecommerce designer fashion brand
152%
223%
895% Digital Marketing services for online e-cigarette, e-liquid and vaping products ecommerce store
£26k - £134k
100k – 230k
130% visit increase in web traffic
ranked google page 1
for agreed key search terms
seo & content
"LevyColes have helped us grow our business at The Dixon in multiple areas, they are a great company and equally a great team to work with"
Hasham Soliman – Cluster Opening General Manager

Digital Marketing services for this historic and stylish Marriott Hotel based new Tower Bridge in London
+208% visitors
+280% hotel bookings
39 page 1 keywords
organic & paid social
"LevyColes is a fantastic agency to work with, the team are extremely knowledgeable, helpful and passionate about digital. LevyColes have transformed Galliard's social and always delivered on the targets they aimed to achieve for us."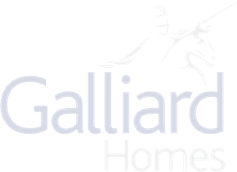 We introduced social to London's largest privately owned residential property developer.
30k audience growth
resulting in the sales of multiple homes
influencer campaign
targeted at first time buyers
innovative approach
huge social coverage of interior design influencers combined with online furniture house
award-winning
projects...
We founded, branded and delivered multi-award winning
Hospitality For Heroes, an Instagram-driven campaign
to feed frontline workers.
#hospitality #branding #web #social #ideation

2 month results
2,000+
500,000+
£250,000
150,000
insights, updates & industry rumours...
Keep up to date with the world of Digital with our blog from the LevyColes team. We ensure you can keep informed about developments in tech, marketing and software that impact your business, plus post useful tips and guides to action for your brand…