We fed the NHS
& kept hospitality alive
Our team launched Hospitality for Heroes, a not-for- profit Community Interest Company that used extremely talented and readily available Head Chefs to prepare over 80,000 healthy, restaurant-quality meals for our amazing NHS workers.
We launched a viral Instagram campaign to spread awareness and received contributions exceeding £150,000 with all donations going to the purchase of fresh produce to keep hospitality suppliers in business and chefs busy.
£150k+
in donations (150% of target)
300,000+
organic social views
80,000+
meals delivered to NHS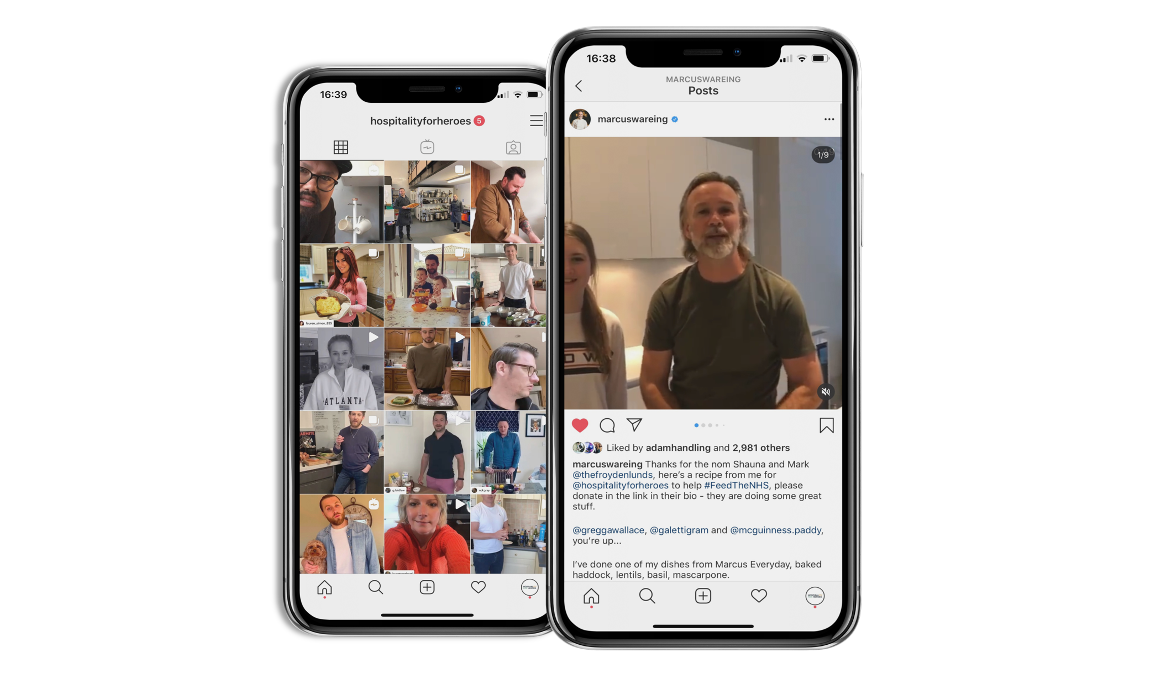 We founded a Community Interest Company to keep hospitality alive, to feed tens of thousands of NHS workers and to entertain people in isolation…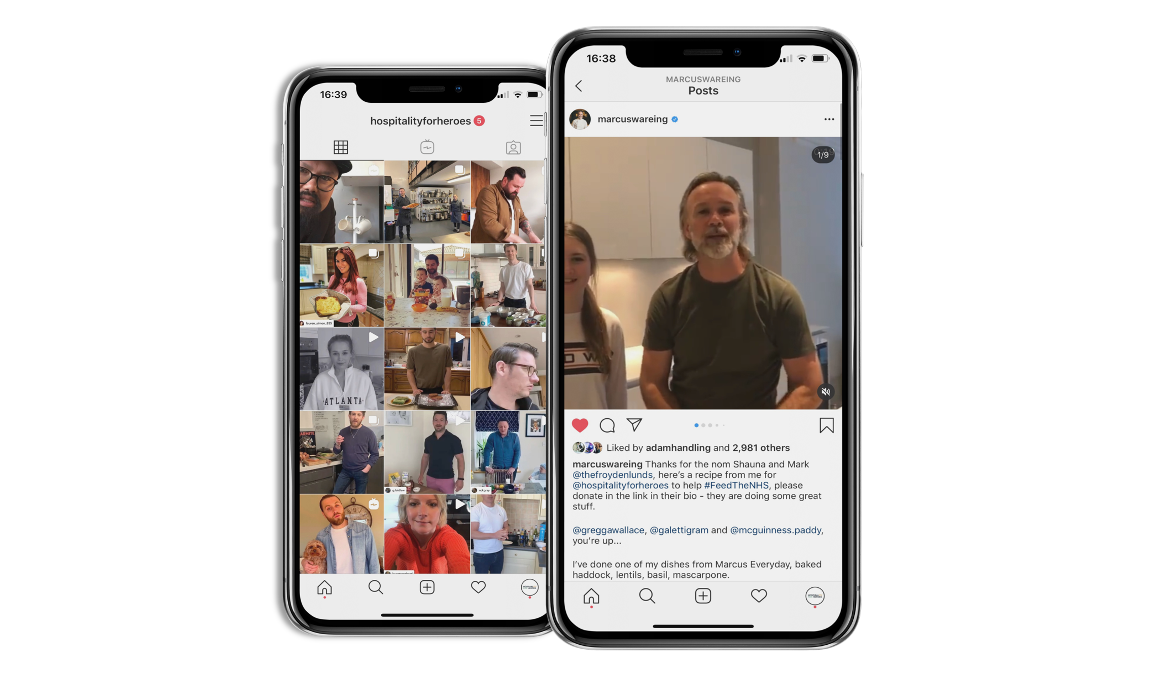 THE IDEA
Use available professional chefs to create healthy, restaurant-quality meals for the NHS using fresh produce purchased from donations.
THE EXECUTION
We built a website, designed a brand identity and launched a crowdfunding campaign. Using our digital expertise we launched our not-for-profit initiative with an Instagram recipe challenge to spread awareness and raise funds.
20,000+
meals delivered to NHS